Dr Arash Riazi
We are dedicated to provide excellence in Orthopaedic care and providing a healthy and safe work environment for our patients and staff.
SURGICAL PROCEDURES
"I operate at Epworth Eastern Hospital privately and Box Hill Hospital (Eastern Health) publicly under strict necessary precautions."
Urgent Matters after hours, please leave a message on 0439 525 236
HIP & KNEE SURGEON – MELBOURNE
Dr Arash Riazi
MBBS, BSc (Med), FRACS (Ortho), F.A.Orth.A.
Orthopaedic Surgeon.
Interview – Channel 7 News
Knee injuries in sport
Video length – 1 Minute 27 seconds.
About Dr Riazi – Orthopaedic Surgeon
Dr Riazi has a keen interest in sports and lower limb joint replacement surgery, and has had further training with prominent surgeons in the area of knee sports injuries and anterior cruciate ligament (ACL) reconstruction.
He has extensive experience performing emergency/trauma and general elective orthopaedic surgery and has also worked in the USA with prominent surgeons in the areas of hip and knee joint replacement.
I aim to see all lower limb fractures as quickly as possible.
Over 15 years of experience in Orthopaedic Surgery.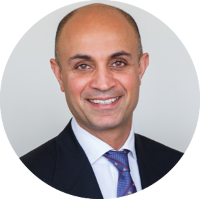 "My approach to practice is focused on excellence in orthopaedic treatment and personalised, compassionate care.
I will ensure you have and understand all the information about your condition, including surgical and non-surgical treatment options and rehabilitation plan.
My aim is to get you back to enjoying your active lifestyle!"
 Dr Arash Riazi – Orthopaedic Surgeon
Dr Riazi's aim, is to ensure you know all about the surgical and non-surgical treatment options for your situation, as well as the benefits and limitations, what to expect, potential complications and recovery information that may help you get the best results.
Access the buttons below to find out more about his services:
ADDITIONAL SURGERIES
Dr Riazi is experienced in periprosthetic hip and knee treatment and wider trauma and ligament surgeries including:
Ankle ligament reconstruction
Dr Riazi is a proud member of the following organisations:
HIP AND KNEE SURGEON MELBOURNE
Dr Riazi's current consulting locations include private patients at Epworth Eastern Hospital and public patients at Box Hill Hospital (Eastern Health), both in Box Hill.